A common question on the first of the month asks why the column headers have not changed to represent the new month.
Suppose in the example below that today is December 1st. The calendar has changed to December, but the SALES hypercube in MITS still shows it to be November.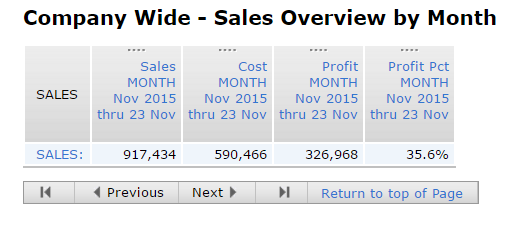 This is because MITS Discover displays data based on the most recent transaction in the hypercube. In our example, it is December 1st but the SALES cube has not yet had a build job to add any transactions from December into the hypercube.
When the next build job for SALES runs, it will add in any new transactions since the last build. As long as there is at least one transaction for December added to the hypercube, the current month columns will all advance to December.