Staring with MITS Discover 11, we have added the ability to override a column heading. Instead of displaying the default column header generated by the hypercube, you can change the column header to be more descriptive to your needs, or shorter than the default.
To get started open any saved report or start a new report from scratch. Once you have at least one column on a report, click the column header to expose the column menu.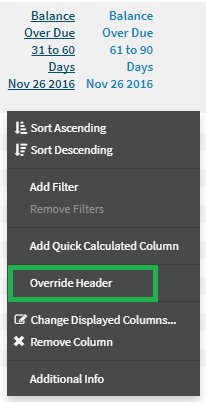 Click the option for Override Header to bring up a new menu.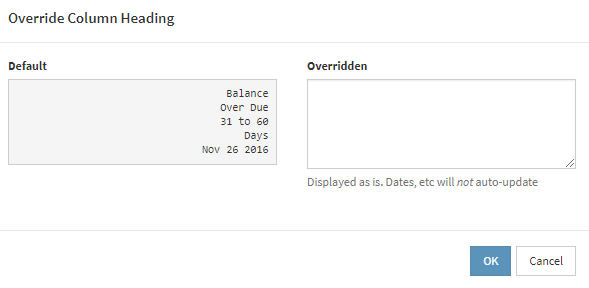 The box on the left displays the default value of the column header. The box on the right is a free text field where you can enter your desired column header.
While typing in the box, pressing Enter on your keyboard will create a new line of text. There are no options for dynamic text on override headers.
The column overrides are for that report only. They will not change the column header for other reports and headers with an override will show the default column header when creating an object of report with column header overrides.
Once a column header has an override, it can be modified or returned to the default value by clicking on the modified column header and selecting Modify Heading.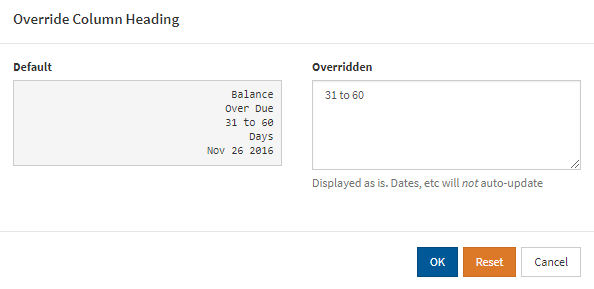 To modify the column override, click in the box and change the text.

To return the column header to its default value, click the Reset button.