Purpose
The purpose of this technical bulletin is to provide users with instructions how to update the user's connection information from their computer. When a company gets a new server, or migrates to a new server the connection to the server and database needs to be updated on a user's machine. Users can either manually enter the new connection or load a new .TDB file.
This document covers how to manually update the database and connection information to a client-side computer.
This technical bulletin contains the following section:
Manually updating new Connection Information
Manually updating the new Database Information
Use the following instructions to apply the new connection information to a user's machine:
Note: Before the Client-side computers can be updated the new connection information needs to be applied to the Database Connection settings located in the Tour de Force Administration Console.
When the connection dialog error displays, click the

Show Details

button.

Click the

Edit Database Information

button.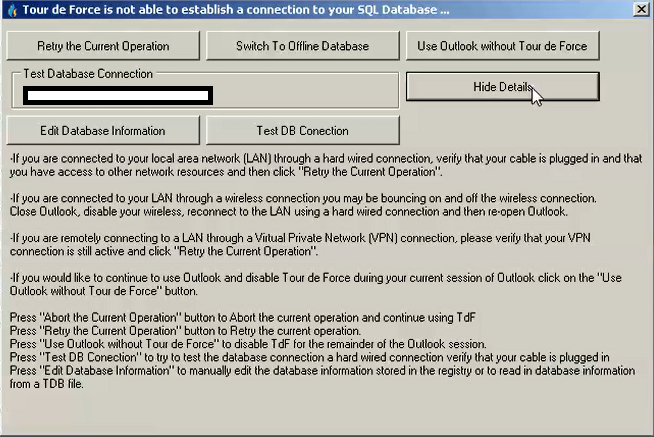 In the

Database Server

field, type in the new name or IP Address of the new server.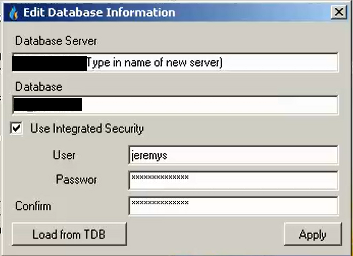 In the

Database

field, type in the name of the new database.
Note: The Use Integrated Security field would only pertain to those who use Windows Authentication with SQL.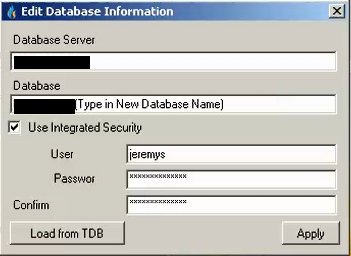 Click the

Apply

button.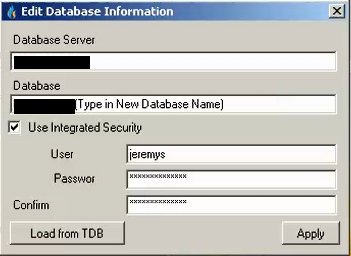 Click the

Retry the Current Operation

button.

Tour de Force

should now connect to the new server and database.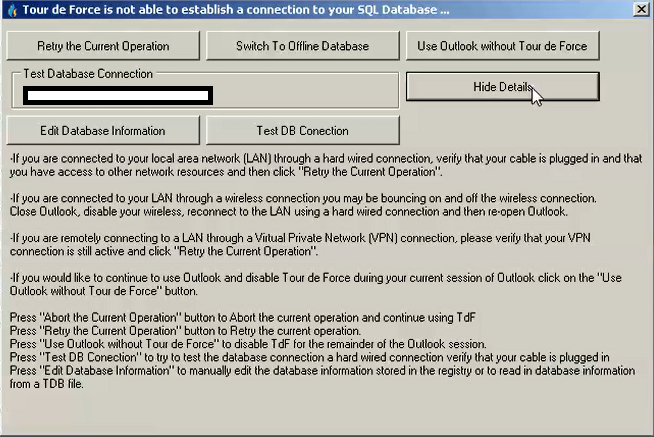 Version: 6 Technical Bulletin 6201
©2013 Tour de Force CRM