Below are the steps to add a contact and email sync at the same time.
If you are starting a new account with No contacts in the account, one way to add contacts and sync is to do it from Microsoft Outlook Program.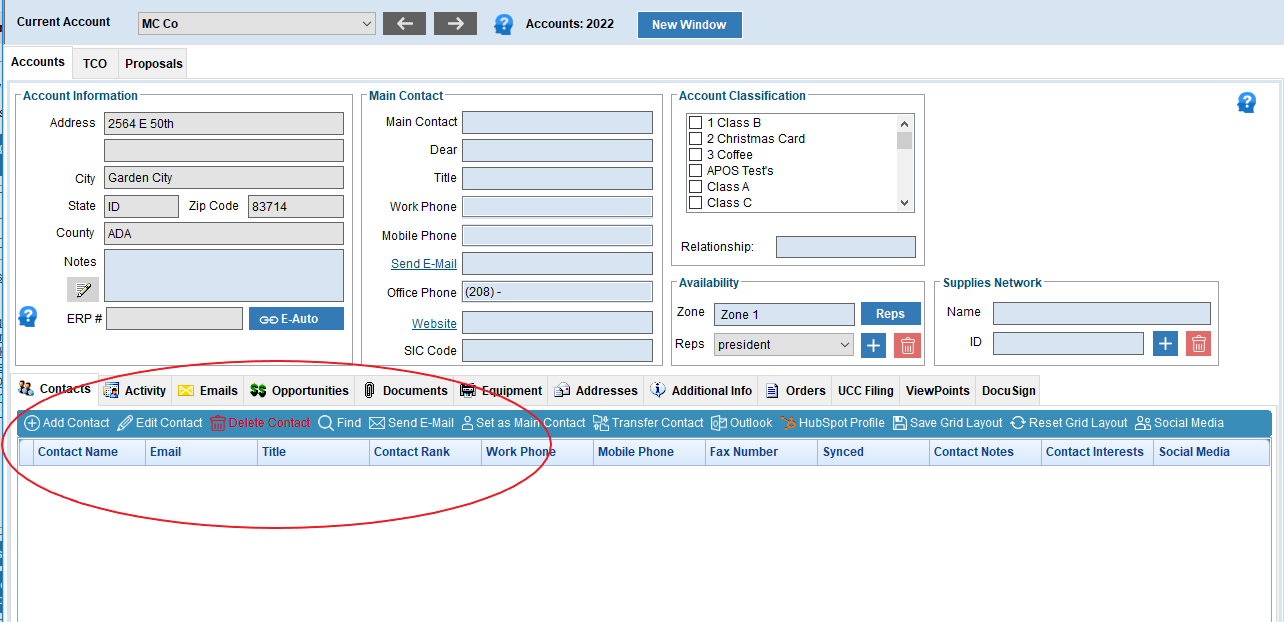 Find an email from a contact you wish to add to an existing account:
Take your curser and hover over the contact name

Right click and select

Open Contact Card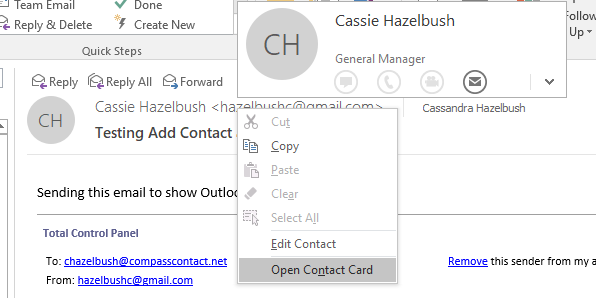 Select

Add

in upper right and then

Save

Select

Outlook (Contacts)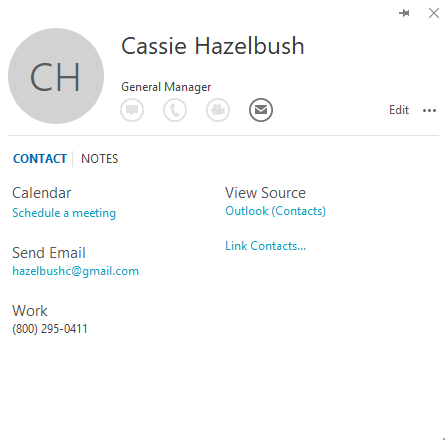 Once the contact card opens you can select:
Sync this contact with Sherpa

&/or

Auto Sync Emails

Search the name of the account you want the contact added to

Save changes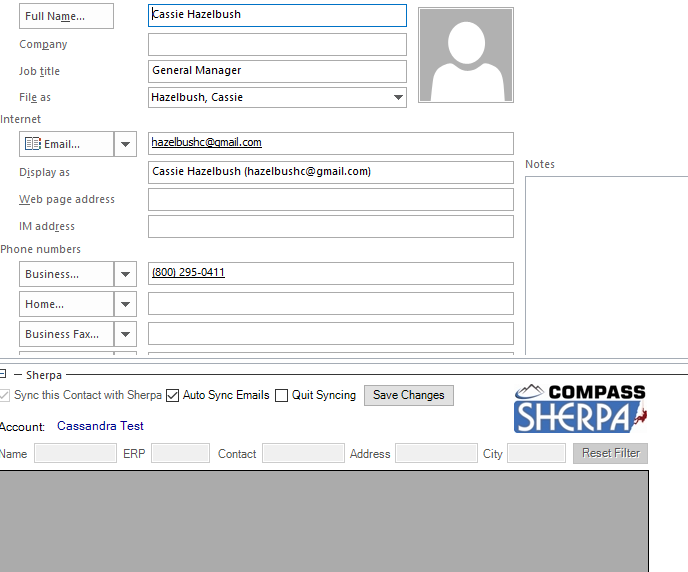 If Compass Sherpa finds the contact already added as a contact you will see this message.

Back on your account in Sherpa you will notice the contact is now being synced with a Blue icon under the Synced column. This could take a few minutes to show up based on your sync times and schedule you have set. Or you can choose Sync Outlook Now.

If you have contacts already on the account and want to sync the contact from Sherpa to Outlook find the account witih the contact you want to sync.

Choose to Edit or double click on the contact

Check to Sync with Outlook & Auto Sync Emails

Back in Outlook after a few minutes (based on your sync time settings) you will be able to go to your contacts and see your contact has now been synced with Outlook and notice the company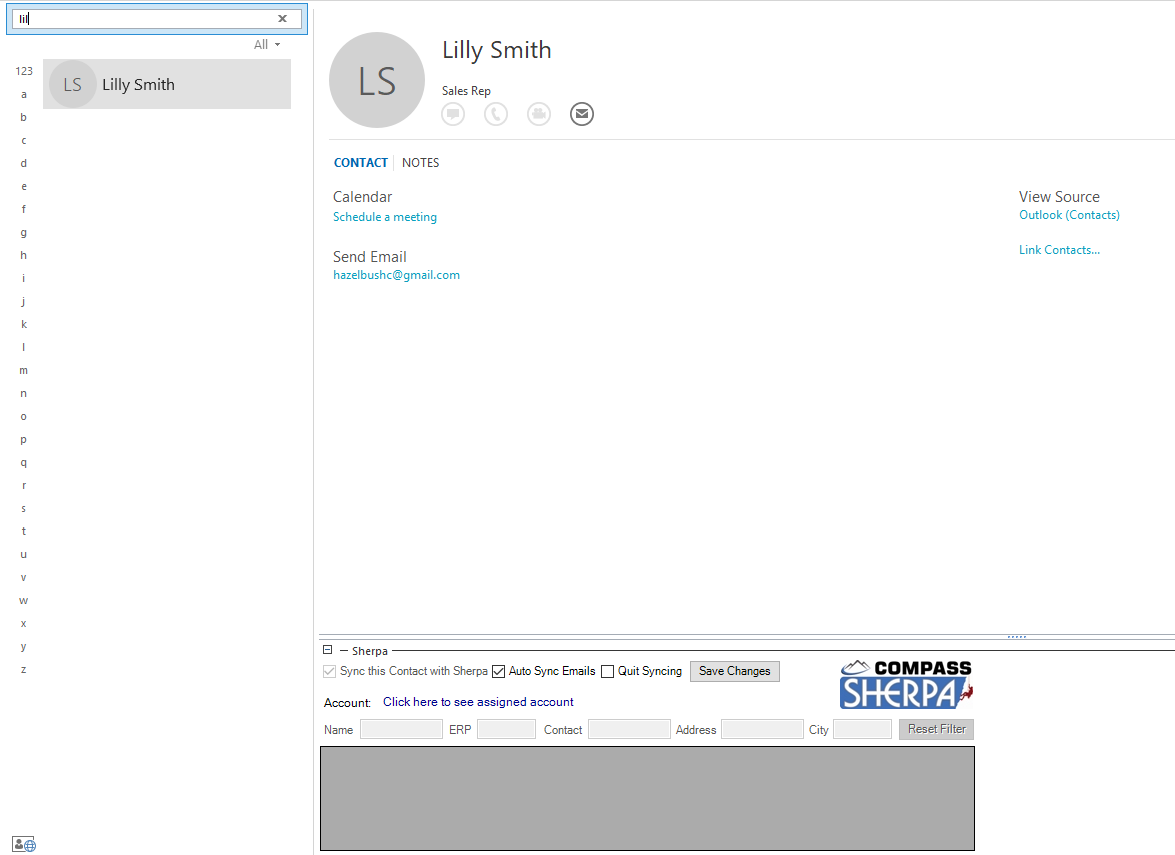 8/11/2020