Bulk SIC Codes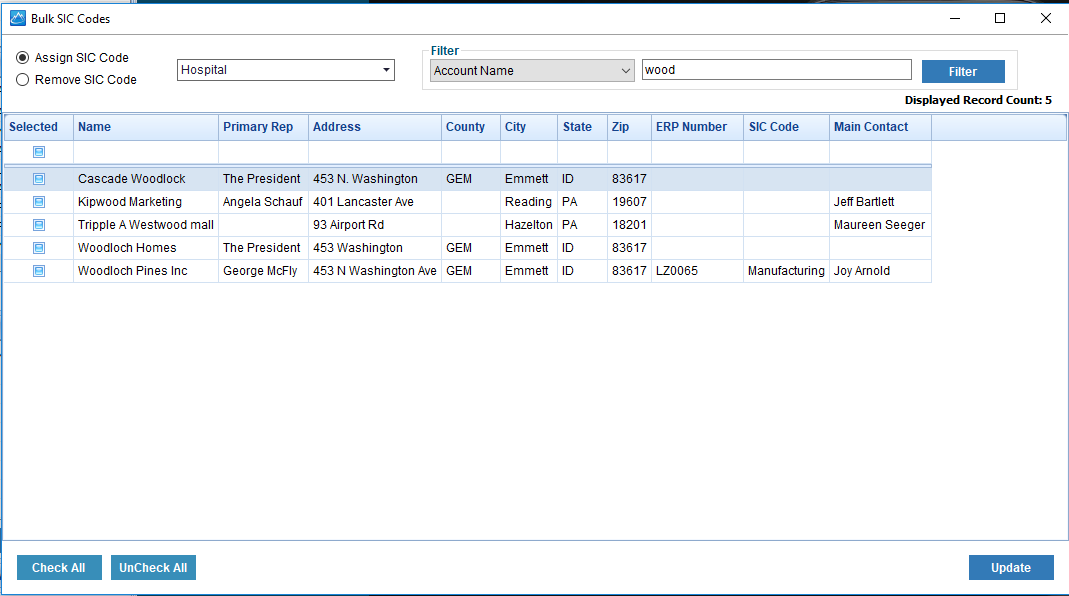 Bulk SIC Codes
Using the Bulk SIC Codes tool you can classify accounts, in bulk, by the SIC code. You can assign a SIC Code to accounts that do not currently have one assigned to them, or you can remove a SIC Code from accounts that currently have a SIC Code.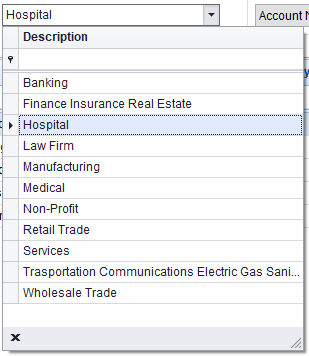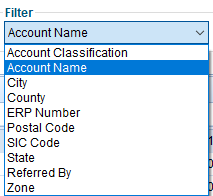 Choose to either Assign SIC Code or Remove SIC Code.

Choose the classification you want to assign or remove.

Choose a filter criterion; current Account Classification, Account Name, City, County, ERP #, Postal Code, State, Referred By, or Zone.

Enter the search criteria and click the Filter button. A list of accounts will appear.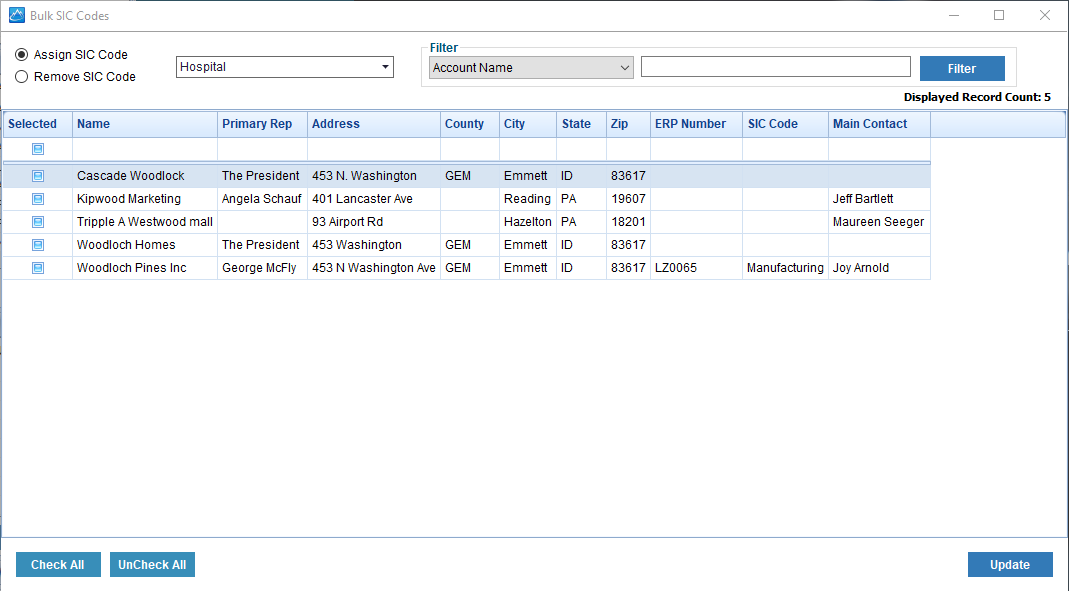 You will then see a list of matching accounts.

Choose the accounts you would like to assign or remove the SIC Code for by using the check boxes to the left of the account name. You also can check / uncheck all accounts in the list.

Click the Update button to finish.