Appointments in the mobile app can be viewed in the calendar on the home page. If the appointments are associated with an Account or Contact, you can tap on them to see more information.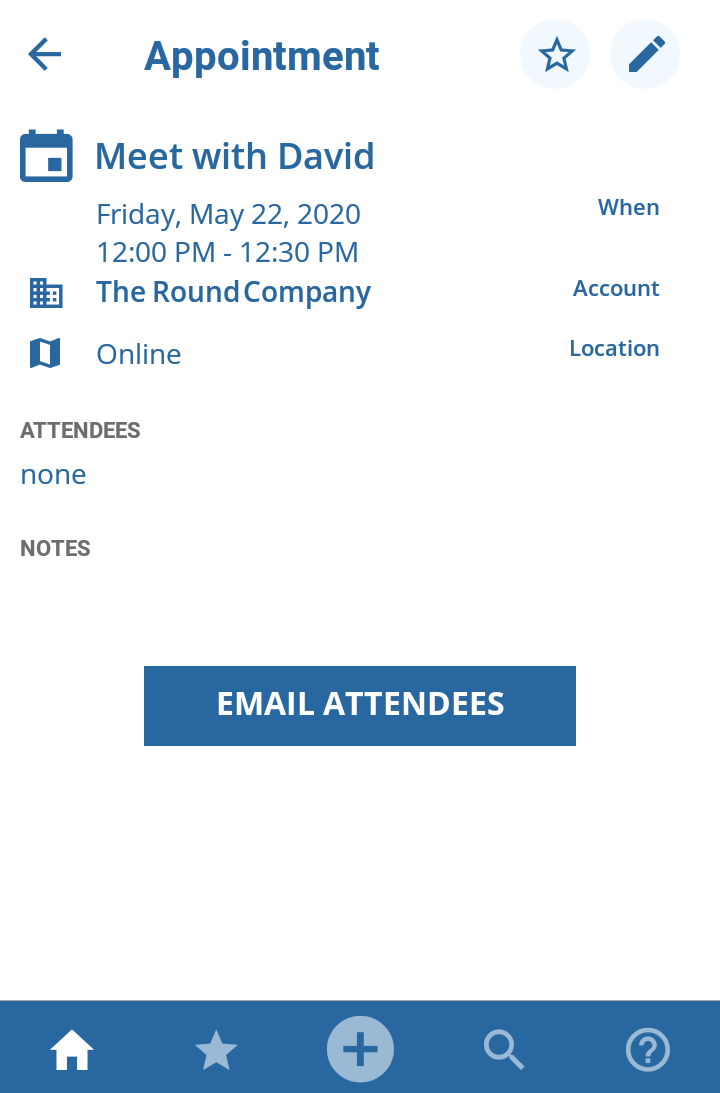 Other events from your mobile device's calendar may appear in this calendar, but cannot be viewed or edited from with the mobile app.
When viewing an appointment's details, you can edit it using the pencil icon, tap any of the linked items (such as account) to get more information, tap on the location to open the map tool on your mobile device, or email the attendees.