A calendar of today's events are displayed on the Home screen of the mobile app. The calendar will show your calendar from your Sales Enablement (Tour deForce) or Print Sales Enablement (Sherpa) program.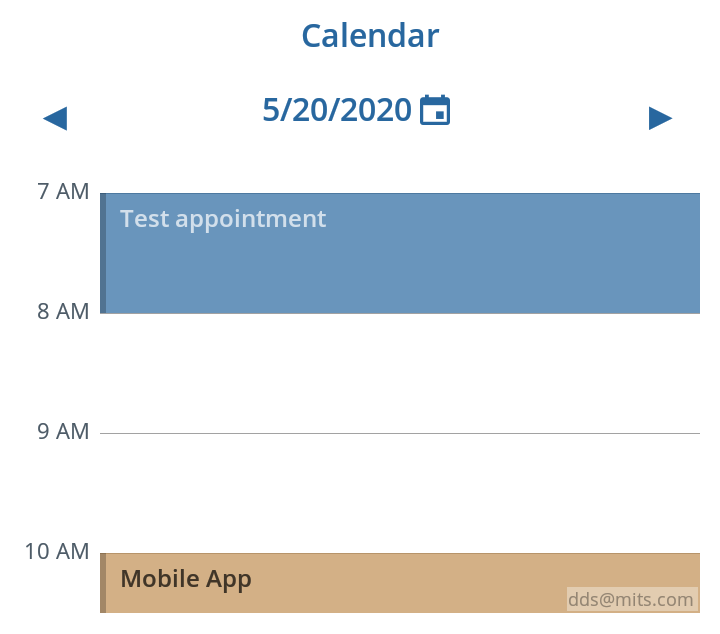 Tapping the left or right arrows will move you back and forth through calendar days. Tapping on the current date presents a calendar where you can select any date you wish.
Events on the calendar can be opened by tapping on them.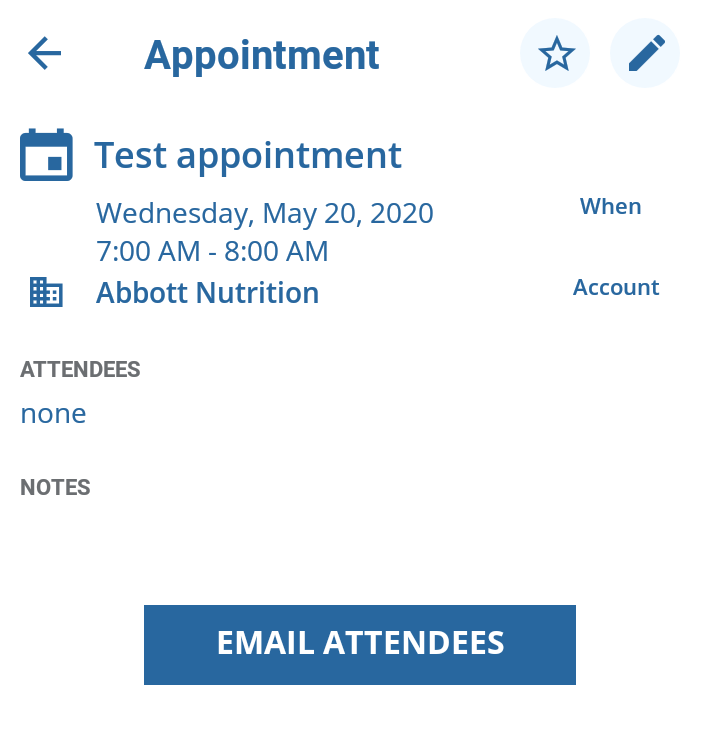 Tapping the Email Attendees button will open the email application on your mobile device, so you can send an email them.
Tapping the Pencil icon will allow you to edit the the appointment.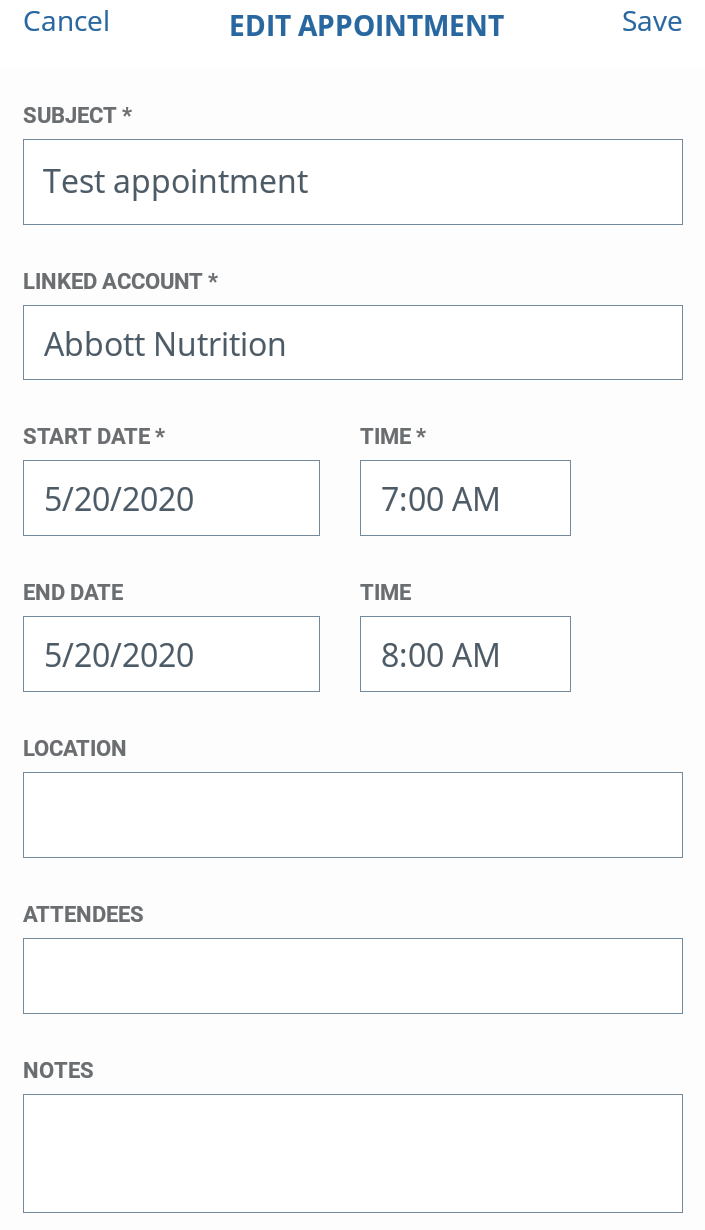 Items marked with and asterisk are required. Click the Save button to save your changes, or the Cancel icon to return to the previous page without making any changes.
You can select which calendars from your mobile device to include by tapping the ? icon in the bottom toolbar and selecting the option "Choose Calendars to show". This will list all of the calendars on your mobile device. Toggle on or off the calendars you do and do not want displayed. Click Save before returning to the home screen.