This section provides a list of all open Opportunities. It is displayed in three columns; the Project Close Date, Name, and Expected Value. Tap an opportunity display its details.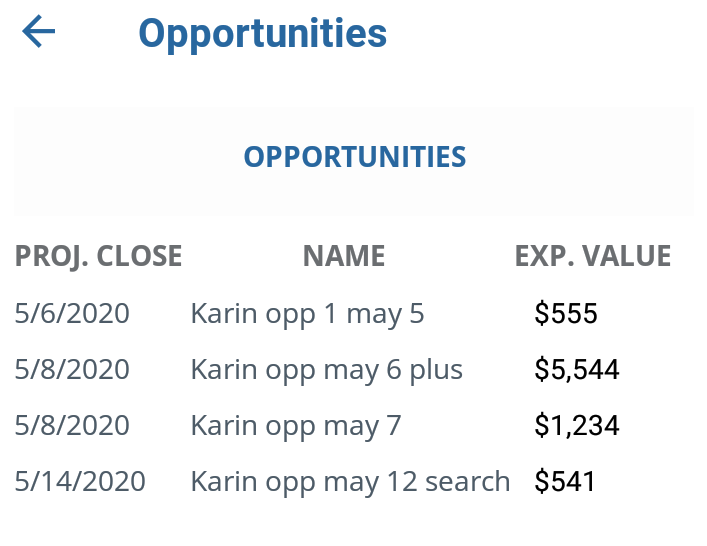 An Opportunity can display these fields.
Opportunity Name - The display name of the Opportunity
Account - This is the Account which this Opportunity is for
Amount - An expected value of the Opportunity
Close Probability - To track the likelihood of converting this Opportunity to a Sale
Sales Stage - To track the Opportunity's position in the sales pipeline
Projected Close - The date the Opportunity is expected to close
Next Action - This list is set in the main program
Event Source - This list is set in the main program
Additional Fields - As set by your program administrator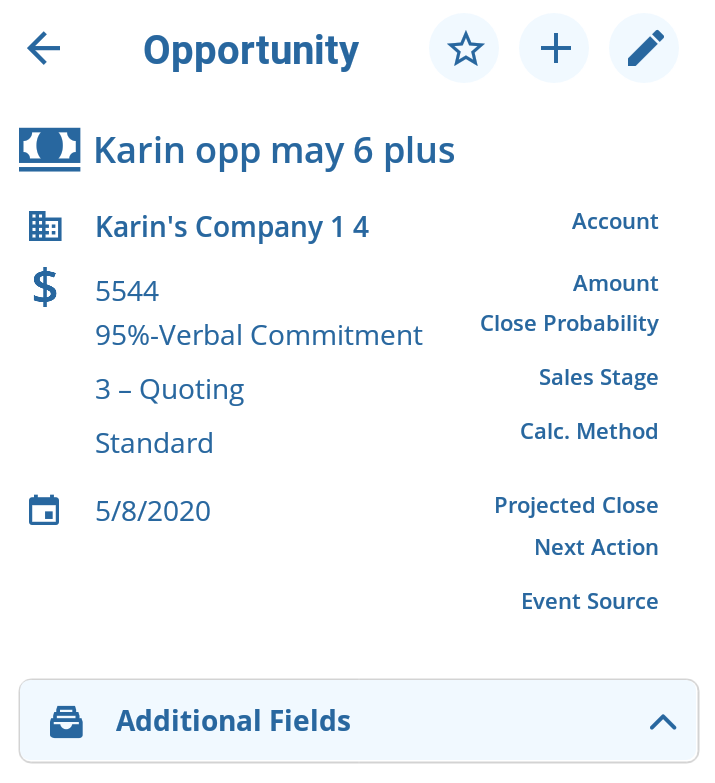 Click the pencil icon to edit an opportunity.
Note: Opportunities in Office Tech Sales Enablement cannot be edited in the mobile app. They must be edited in the main program.