The Activities screen displays a list of all your open activities. There are three columns, showing Date, Name, and Type.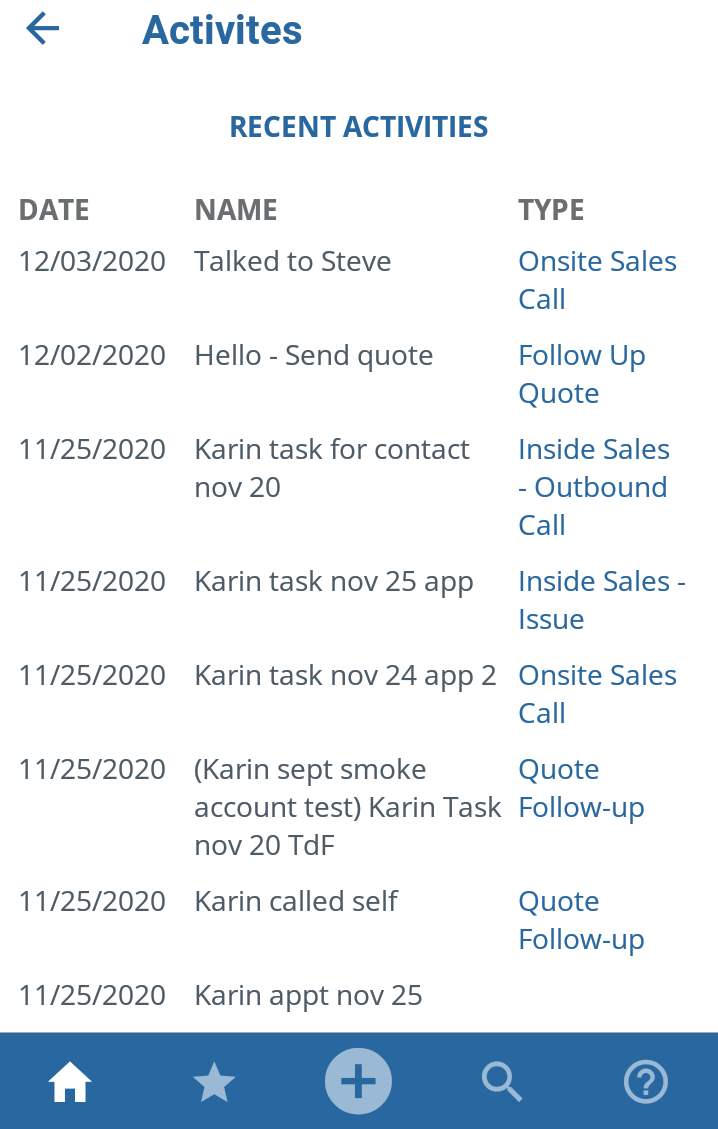 The Date column is based on the due date for the activity. If the date is in the past due, it will be displayed in red on this list.
The Name column displays from the name field of the activity. This is usually a short description of the type of activity to be taken. An additional notes field is available within the activity to add more detail.
The Type column shows the category of item this activity is. Examples are email, meeting, onsite sales call, and response. A full list of available types is available when adding or editing an activity.
Tapping on an Activity will open it to show more information. This includes any additional fields which have been filled out for this Activity.
Tapping on any link item in this screen, such as Account, Contact, or Opportunity, will take you to a screen displaying the details of that linked item.
While viewing the additional information, tapping the Pencil icon opens the editor and allows you to make changes to the Activity. See this article about Editing an Activity in the Mobile App.